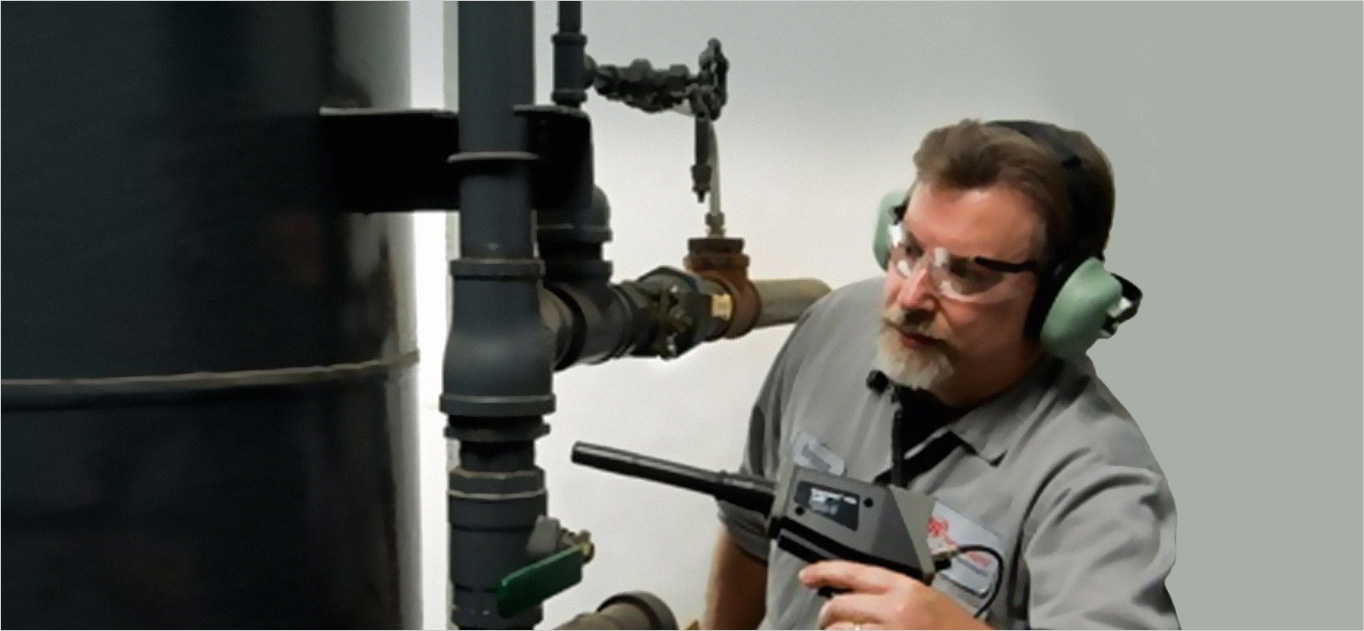 Air Leak Assessments
Identification & Tagging of Leak Points :
Utilizing the latest in ultrasonic technology, a specially trained Horizon Airtech technician will identify and tag leaks throughout your facility.
Quantification of Leak Volumes :
Horizon Airtech goes beyond simply classifying leaks by size: utilizting proprietary software, the flow value of the leak (CFM or M3/Hr) is quantified.
Easy to Read, Professional Report :
The outcome of Horizon Airtech's Leak Detection is a comprehensive report including the location, size and value of all identified leaks, in addition to physically tagging each leak.
Turnkey Repair Services :
Don't have the time or personnel to repair leaks in-house?  Let Horizon Airtech handle the entire project, from identification, to repair, to post-repair validation.
Customized to meet your needs :
Horizon Airtech Ingersoll Rand Screw Air Compressor dealer can customize our leak detection scope to meet specific customer needs.  Whether it's measuring leaks in an entire facility, a zone, or a specific room, we can customize our services to match various customer demands.