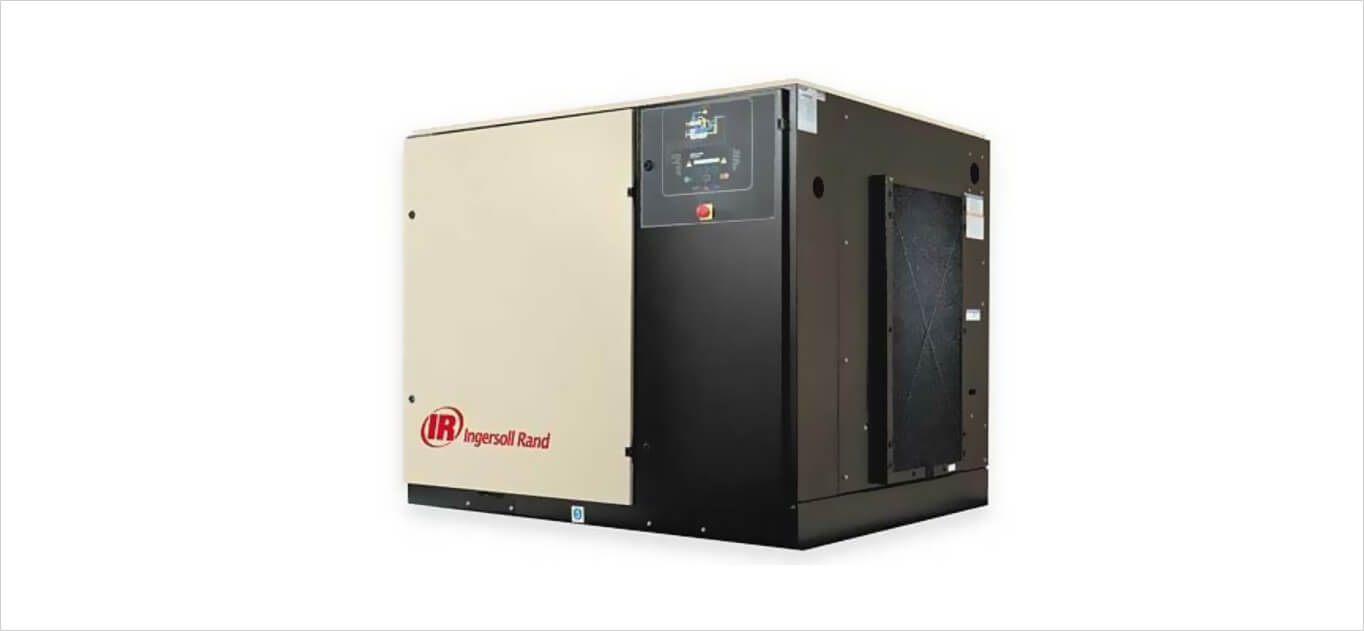 30-37kW / 40-50hp
Boosting your company's profits was the main goal that Ingersoll Rand had in mind when it designed the revolutionary UP-Series line of integrated rotary screw air solutions. The UP-Series is more than an integrated air system, it's a complete air solution designed to maximize the key drivers of profitability in today's business.
FEATURES
Smart, Energy Efficient Controls :
Industry-leading performance delivers more air for less horsepower, saving thousands of dollars per year on energy.
Installation Close to Point-of-Use :
Whisper quiet operation allows for installation closer to point-of-use, reducing costs and ensuring a better & safer work environment.
Closely Maintained Pressure :
Reducing discharge pressure and avoiding excessive pressure bands increases downstream tool and equipment life.
70% Fewer Connections :
Smart integration eliminates leaks and pressure drops maximizing reliability.
Compact Footprint Design :
Small footprint frees up valuable floor space and reduces install costs.
Optional Total Air System Package :
Complete integrated air treatment package.