Electric Driven Two Stage – Oil-Free Air Cooled Air Compressors
Ingersoll Rand Two-Stage Non-Lubricated cylinder Oil Free air compressors are designed to provide instrument quality air at the highest reliability. This type of compressor does not use oil on the cylinder walls. Ingersoll Rand Oil Free Air Compressor is best on the market. Oil–free rotary screw air compressors utilize oil for lubrication of bearings and gears, which are isolated from the compression chamber.
Application
Pharmaceutical Industries; Petroleum Industries;Laboratories; Building Material; Electrical and Electronic; Textile Industries; Food Processing; Hospitals; Chemical; Spray Painting; Discharge is free from oil contaminant.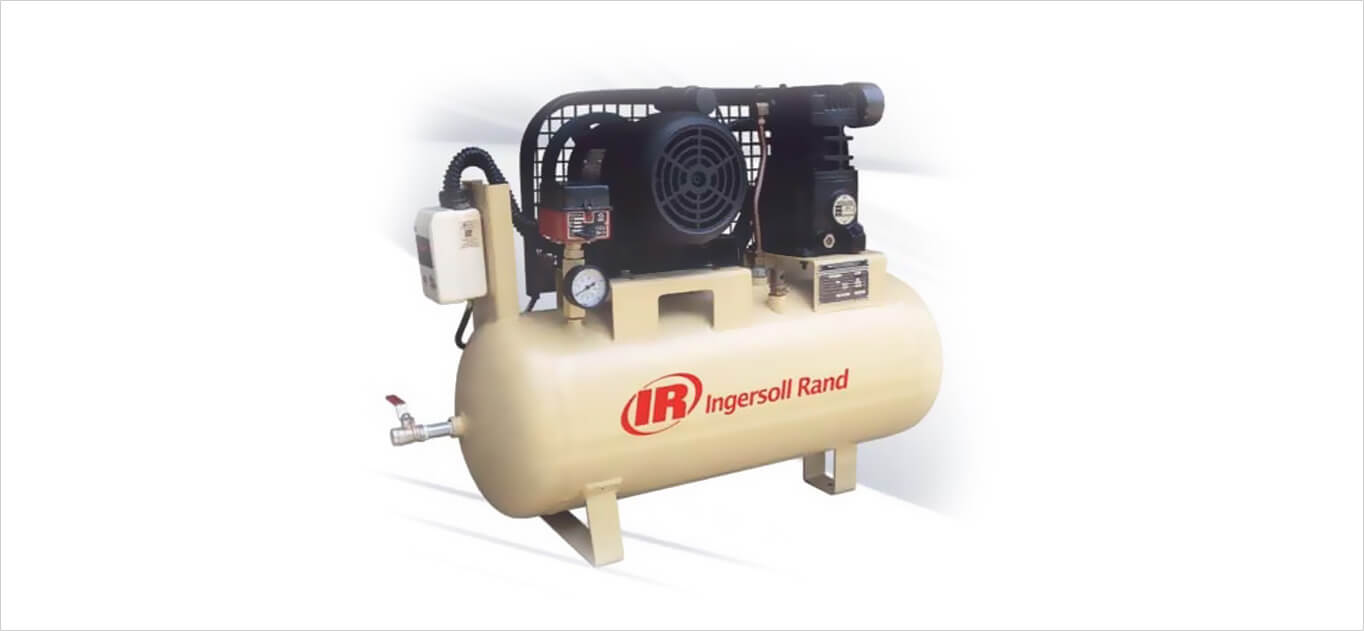 Electric-Driven Single Stage – Portable Cast Iron Air cooled Air Compressor
Our Single-Stage electric oil free air compressors are ideal for most professional compressor user. Each reciprocating air compressor features durable cast-iron construction, 100% continuous duty cycle for the toughest applications and extended pump life for years of trouble-free service.
Industrial quality design

Durable cast-iron construction

135 PSI maximum operating pressure